VOGUE DIGITAL PERM
---
VOGUE DIGITAL PERM
MADE IN KOREA


오픈롯드 (내부 개방형)
오픈형롯드(발명특허/국제특허)로서 사고위험이 없습니다.
만약 롯드에 물이 들어가도 안전합니다.
필름히터 장착으로 롯드가 가볍고 가열속도가 빠릅니다.
50℃에서 140℃까지 온도조절이 됩니다.
연결잭의 금도금으로 접촉불량이 적습니다.
변색바킹 장착으로 가열시 색이 변하여 정상작동 확인이 용이합니다.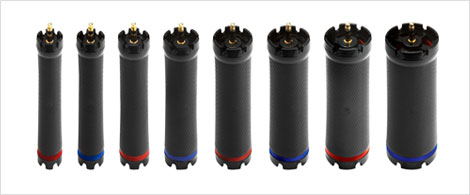 롯드구성
기본구성 14㎜(6) 16㎜(7) 18㎜

(7)

20㎜

(7)

22㎜

(7)

25㎜(6)
추가 구매 가능 12㎜,  30㎜, L18mm, L20mm, L22mm, L25mm

액정화면 (LCD Display)
설정된 메뉴별로 시간과 온도가 세팅되어 있고 고객의 모발상태에 따라 시간과 온도를 변경하여 사용합니다.
작동중에는 LCD 화면 바탕색이 청색에서 오렌지 색으로 변화되어 멀리서
보아도 작동여부를 쉽게 알 수 있습니다.

롯드 정상 연결 확인 램프
롯드와 롯드선이 정상적으로 연결이 되어 있으면 청색 램프가 점등되어 육안으로 쉽게 확인이 되므로 시술의 오류를 줄여줍니다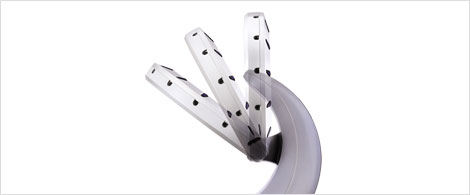 각도조절
45도 각도 조절기능으로 시술의 상황에 맞게 조절하여 사용하시면
편리합니다.
세워 놓으면 롯드연결선이 자동 정돈 되고 공간을 적게 차지합니다.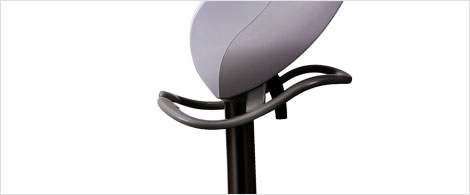 손잡이
3차원의 손잡이 곡선이 제품의 곡선과 매치되어 제품의 고급스러움을 더하고
제품의 이동이 용이합니다.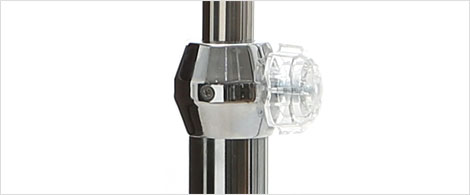 스탠드 높이 조절
고정밸브같은 작은 부품도 디자인과 편리성을 고려하여 설계되었습니다.
스탠드 기둥은 크롬 도금을 하여 제품의 고급스러움을 더해줍니다.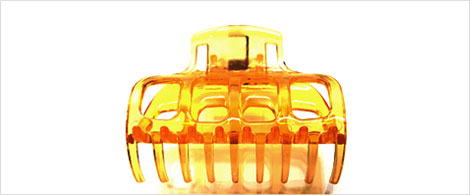 집게 (골드칼라)
경량구조로 하기 위해 불필요한 부위의 살빼기를 하였습니다.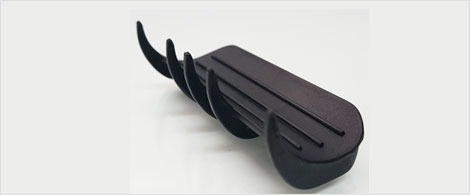 롯드받침대
와인딩한 롯드와 두피 사이에 끼워 롯드를 두피에서 띄워 주어 두피에
열이 적게 전달되도록 하는 역할을 합니다
Open rod (internal open type)
As an open-type rod (invention patent/international patent), there is no risk of accident.

The rod is waterproof, lightweight and the heating speed is fast due to the installation of a film heater.

Temperature is controlled from 50℃ to 140℃.

There is little contact failure due to the gold plating of the connection jack.

It is easy to check normal operation as the color changes when heated by installing color change baring.

Rod configuration
Basic 40 rods comes with machine  14㎜(6) 16㎜(7) 18㎜

(7)

20㎜

(7)

22㎜

(7)

25㎜(6)
Special order rod size 12㎜,  30㎜, L18mm, L20mm, L22mm, L25mm
LCD Display
The time and temperature are set for each set menu, and the time and temperature can be adjusted according to the customer's hair condition.
During operation, the background color of the LCD screen changes from blue to orange, so you can easily see whether it is working or not.
Rod normal connection check lamp
If the rod and the rod wire are connected normally, the blue lamp is turned on and can be easily checked with the naked eye, reducing errors in the procedure.
Angle adjustment
By adjusting angles of the head according to the situation of the procedure with the 45-degree angle adjustment function, It provides the most convenient position.
When it is upright, the rod connecting line is automatically arranged and takes up less space. 
handle
The three-dimensional handle curve matches the curve of the product, adding a sleek design. Easy to move the entire machine with handle.
Stand height adjustment
Even small parts such as fixed valves are designed in consideration of design and convenience.
The stand is chrome plated to add luxury to the product.
Tongs (gold color)
In order to have a lightweight structure, unnecessary weight was removed.
Rod stand
Insert the stand between the rod and the scalp to float the rod from the scalp.
It helps to transfer less heat to the scalp
可开启式卷杆(内开式)
开放式卷杆(发明专利/国际专利),无事故风险。
棒体防水,重量轻,采用薄膜加热器,加热速度快。
温度控制范围在50℃到140℃之间。
镀金连接插孔,大大减少接触不良的状况发生。
变色测温条在加热时变色,可方便检查加热程序是否正常。
卷杠尺寸
12mm 14mm 16mm 18mm 20mm 22mm 25mm 30mm
(普通尺寸)
18mm 20mm 22mm 25mm
(加长尺寸)
液晶显示器
每个设定菜单都有设定时间和温度,时间和温度可以根据客户的头发情况进行调整。
在加热过程中,液晶屏的背景色由蓝色变为橙色,能容易地从远方检测情况。
卷杠连接正常指示灯
若杠子与连接线正常连接,蓝灯会亮起,可轻易用肉眼检查,减少失误发生。
角度调整
可根据情况调整角度,45度角度调节功能,让您用最方便的位置工作。
直立时,连接线自动整线,最小化占用空间。
手柄
立体的手柄曲线与产品的曲线相匹配,增添了圆滑的设计。带手柄,便于移动整机。
支架高度调整
即使是像固定阀这样的小零件,也考虑到设计感和方便性。
镀铬支架,使您的工具看起来更豪华。
卡钳(金色)
去掉了不必要的重量,使结构更轻量化。
杆站
将支架插入卷杠和头皮之间,使卷杠远离头皮
有助于减少头皮过热的情况。
---
We Also Recommend